BELLMARK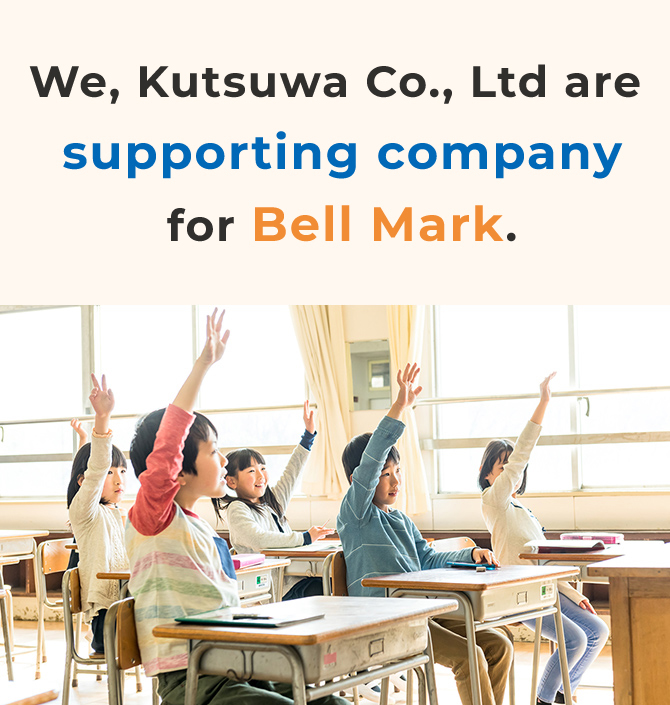 The two systems

run by Bell Mark are ;
"Build our school"for buying useful school materials.

"Support our friends in need"for assisting several educations.
It can make the children smile. It is a volunteer work by anyone with high convenience.
Participation article for Bell Mark.
Magnetic
Pencil Case

STAR LINE series

STAD series

HATS series

Sukusuku No Mori series

HiLiNE series* except some products
The process and flow of Bell Mark.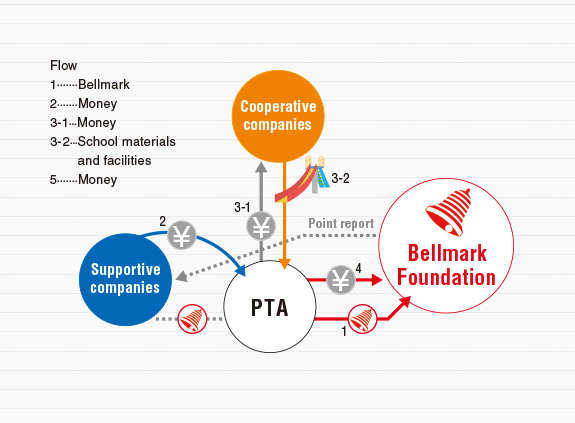 The supportive companies

send Bell Mark points collected calculating by the PTA & Community center to

the Bellmark Foundation

.

The PTA can acquire

"money for points"*

which is based on the points as a

deposit of Bell Mark

after reporting the points to

the supportive companies

.* It can be paid for Yen 1 per 1 point and Yen 0.25 as the operating
expenses of the Bellmark Foundation and equal to consumption tax in calculating.

The PTA

orders and purchases their necessary school materials

and facilities for the school to the cooperative companies by its deposits.

After returning 10% of the total purchase back to the PTA, the PTA

makes a donation it into the Bell Mark Foundation

It can be exchanged for the several educational assistance for activities.
As an example of the educational assistance for activities
Assistance for the located in more rural areas
Assistance for special needs Schools
Assistance for the class in a hospital
Assistance for the school in natural disaster stricken areas
Assistance for the friendship
Assistance for the Overseas Japanese school
···